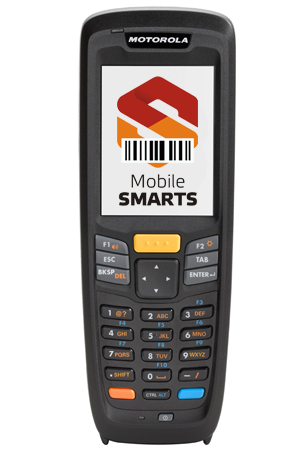 Партномер:
K-MC2180-MS01E-CRD
42 506.-
В корзину
В наличии
Условия оплаты:

предоплата

Способы оплаты:

безнал

Доставка: см. ниже


Программное обеспечение
FILE: /var/www/clever_user/data/www/clever.invbl.ru/bitrix/modules/iblock/classes/mysql/iblockelement.php
LINE: 803
MySQL Query Error: SELECT BE.ID as ID,BE.IBLOCK_ID as IBLOCK_ID, FPV0.VALUE as PROPERTY_1_VALUE, FPV0.ID as PROPERTY_1_VALUE_ID,BE.PREVIEW_PICTURE as PREVIEW_PICTURE,BE.DETAIL_PICTURE as DETAIL_PICTURE , CAT_PR.QUANTITY as CATALOG_QUANTITY, IF (CAT_PR.QUANTITY_TRACE = 'D', 'Y', CAT_PR.QUANTITY_TRACE) as CATALOG_QUANTITY_TRACE, CAT_PR.QUANTITY_TRACE as CATALOG_QUANTITY_TRACE_ORIG, CAT_PR.WEIGHT as CATALOG_WEIGHT, CAT_PR.VAT_ID as CATALOG_VAT_ID, CAT_PR.VAT_INCLUDED as CATALOG_VAT_INCLUDED, IF (CAT_PR.CAN_BUY_ZERO = 'D', 'Y', CAT_PR.CAN_BUY_ZERO) as CATALOG_CAN_BUY_ZERO, CAT_PR.CAN_BUY_ZERO as CATALOG_CAN_BUY_ZERO_ORIG, CAT_PR.PURCHASING_PRICE as CATALOG_PURCHASING_PRICE, CAT_PR.PURCHASING_CURRENCY as CATALOG_PURCHASING_CURRENCY, CAT_PR.QUANTITY_RESERVED as CATALOG_QUANTITY_RESERVED, IF (CAT_PR.SUBSCRIBE = 'D', 'Y', CAT_PR.SUBSCRIBE) as CATALOG_SUBSCRIBE, CAT_PR.SUBSCRIBE as CATALOG_SUBSCRIBE_ORIG, CAT_PR.WIDTH as CATALOG_WIDTH, CAT_PR.LENGTH as CATALOG_LENGTH, CAT_PR.HEIGHT as CATALOG_HEIGHT, CAT_PR.MEASURE as CATALOG_MEASURE, CAT_PR.TYPE as CATALOG_TYPE, CAT_PR.AVAILABLE as CATALOG_AVAILABLE, CAT_PR.BUNDLE as CATALOG_BUNDLE, CAT_PR.PRICE_TYPE as CATALOG_PRICE_TYPE, CAT_PR.RECUR_SCHEME_LENGTH as CATALOG_RECUR_SCHEME_LENGTH, CAT_PR.RECUR_SCHEME_TYPE as CATALOG_RECUR_SCHEME_TYPE, CAT_PR.TRIAL_PRICE_ID as CATALOG_TRIAL_PRICE_ID, CAT_PR.WITHOUT_ORDER as CATALOG_WITHOUT_ORDER, CAT_PR.SELECT_BEST_PRICE as CATALOG_SELECT_BEST_PRICE, IF (CAT_PR.NEGATIVE_AMOUNT_TRACE = 'D', 'Y', CAT_PR.NEGATIVE_AMOUNT_TRACE) as CATALOG_NEGATIVE_AMOUNT_TRACE, CAT_PR.NEGATIVE_AMOUNT_TRACE as CATALOG_NEGATIVE_AMOUNT_TRACE_ORIG, CAT_VAT.RATE as CATALOG_VAT FROM b_iblock B INNER JOIN b_lang L ON B.LID=L.LID INNER JOIN b_iblock_element BE ON BE.IBLOCK_ID = B.ID INNER JOIN b_iblock_property FP0 ON FP0.IBLOCK_ID = B.ID AND FP0.ID=1 INNER JOIN b_iblock_element_property FPV0 ON FPV0.IBLOCK_PROPERTY_ID = FP0.ID AND FPV0.IBLOCK_ELEMENT_ID = BE.ID left join b_catalog_product as CAT_PR on (CAT_PR.ID = BE.ID) left join b_catalog_iblock as CAT_IB on ((CAT_PR.VAT_ID IS NULL or CAT_PR.VAT_ID = 0) and CAT_IB.IBLOCK_ID = BE.IBLOCK_ID) left join b_catalog_vat as CAT_VAT on (CAT_VAT.ID = IF((CAT_PR.VAT_ID IS NULL OR CAT_PR.VAT_ID = 0), CAT_IB.VAT_ID, CAT_PR.VAT_ID)) WHERE 1=1 AND ( ((((BE.IBLOCK_ID = '2')))) AND ((((BE.ACTIVE='Y')))) AND (((BE.ACTIVE_TO >= now() OR BE.ACTIVE_TO IS NULL) AND (BE.ACTIVE_FROM <= now() OR BE.ACTIVE_FROM IS NULL))) AND ((((FPV0.VALUE_NUM = '28533')))) ) AND (((BE.WF_STATUS_ID=1 AND BE.WF_PARENT_ELEMENT_ID IS NULL))) ORDER BY BE.ID desc [[3] Error writing file '/tmp/MYHQYMyQ' (Errcode: 28 - No space left on device)]



DB query error.
Please try later.